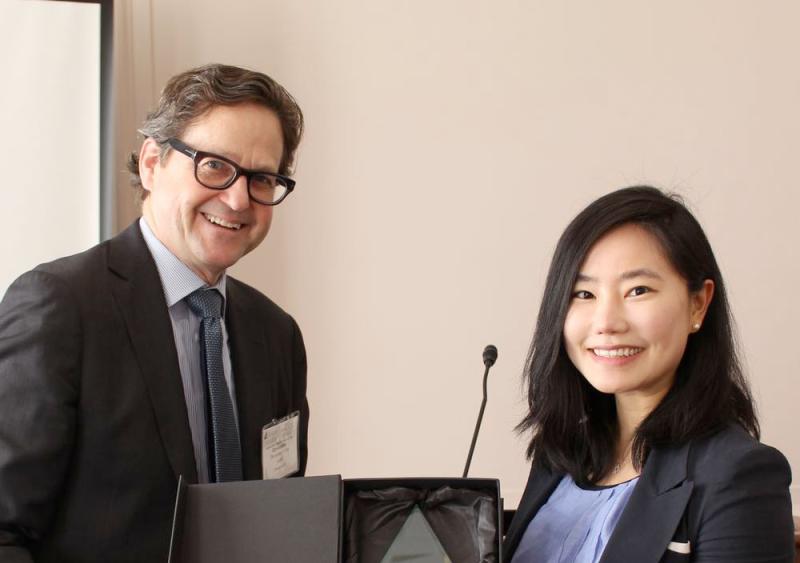 Member Benefits
IADR Community
Engage with other IADR members throughout the year. Discuss hot topics, share insights, and post resources while building your worldwide professional network in the IADR Community. Use the IADR Community to search for other current members.
More Membership Benefits for Researchers
IADR Webinar & CE On Demand Library
Discover the latest dental, oral, and craniofacial research by participating in live webinars and viewing past webinars and presentation recordings from past IADR meetings on demand. By watching and completing a brief quiz, individuals may receive ADA CERP credit.
Do you have a webinar proposal on a cutting-edge topic? Submit your idea on the IADR Webinar Series Proposal Form.
Journal of Dental Research
The IADR/AADOCR Journal of Dental Research (JDR) is a multidisciplinary journal dedicated to the dissemination of new knowledge in all sciences relevant to dentistry and the oral cavity and associated structures in health and disease.
JDR Clinical & Translational Research
The JDR Clinical & Translational Research is a peer-reviewed, quarterly journal that is dedicated to publishing original research at the interface between discovery science and clinical application, with the translation of research into healthcare delivery systems at the individual patient, clinical practice, and community levels.
Discounted Meeting Registration
Receive significant discounts on IADR General Session & Exhibition registration. Members who have maintained 5 years or more of continuous membership receive an even steeper discount. View upcoming meetings. 
Join IADR Scientific Groups & Networks
Connect with others within your specialty area of dental, oral, and craniofacial research by joining one or more of the 32 IADR Scientific Groups and Networks. IADR Student members may join up to three IADR Scientific Groups/Networks at no charge. View a full list and descriptions of the IADR Scientific Groups and Networks.
Awards & Fellowship
Receive recognition for your work in the field and further your research development through numerous IADR awards, fellowships, grants, and competitions each year.
Volunteer and Leadership Opportunities
Expand your connections and boost your CV by getting involved in the numerous opportunities to participate in the governance process of the IADR. Whether as a committee member or chair, or in an elected position at the Region/Division/Section or Group/Network level, get involved today.
Global Research Update
Stay up-to-date with the latest from IADR and the within the dental, oral, and craniofacial research field. The monthly Global Research Update newsletter provides timely news to our members throughout the world.
IADR Abstract Archive
Browse and search for scientific abstracts that were presented at past IADR and AADOCR meetings in the IADR Abstract Archive. Search by abstract title, authors, categories, meetings, and more.
Member Directory
Search for other IADR members from around the globe to connect and network. 
Want more information?

IADR Membership Department
Member Services
Email me