December 13, 2022, Alexandria, VA – Members of the American Association for Dental, Oral, and Craniofacial Research (AADOCR) have elected Jennifer Webster-Cyriaque, National Institute of Dental and Craniofacial Research, NIH, Bethesda, Maryland, as Vice-president and Purnima S. Kumar, University of Michigan, Ann Arbor as AADOCR Representative to the IADR/AADOCR Publications Committee. Their terms will commence at the conclusion of the 52nd Annual Meeting of the AADOCR, which will be held in conjunction with the 47th Annual Meeting of the Canadian Association for Dental Research, from March 15-18, 2023 in Portland, Oregon.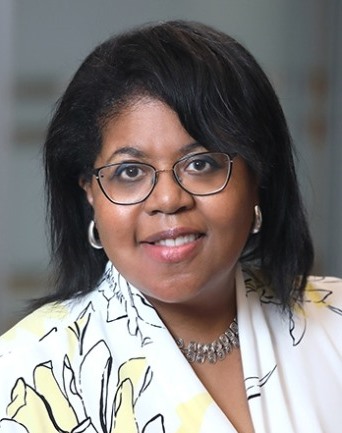 Webster-Cyriaque is Deputy Director of the National Institute of Dental and Craniofacial Research (NIDCR), and NIH Laboratory Chief, Viral Oral Infections in Immunosuppression and Cancer at the NIH's National Institute of Allergy and Infectious Diseases. She is also Professor Emeritus in the Departments of Dentistry and of Microbiology and Immunology at the University of North Carolina at Chapel Hill. She received her Ph.D. and Postdoctoral training from the University of North Carolina, Chapel Hill School of Medicine and her D.D.S. from the State University of New York at Buffalo School of Medicine. In October 2022, she was elected to the National Academy of Medicine.
Webster-Cyriaque's major research interest is focused on understanding the critical interactions between viruses and the human host that govern the development of oral lesions and malignancies, and the translation of these findings to the many immune compromised and patients seen in practice that are burdened by oral disease. 
She has been an active participant in AADOCR both at the local and national level and has been an active member of the IADR Oral Medicine and Pathology Scientific Group (OMP) since 2001, serving as an elected officer in the capacity of President, Member at Large, Vice President, abstract reviewer, and Group Program Chair beginning in 2003. At the local level in the North Carolina Section of AADOCR, she has served in the capacity of Past President, President, Vice President, and Secretary. She was the 2022 recipient of the IADR Distinguished Scientist Award – Oral Medicine and Pathology Research Award, Chair of the AADOCR Committee on Diversity and Inclusion, and will be the second African-American and first African-American woman to serve as AADOCR Vice-president.
"The AADOCR fosters discovery, serving as a center point for oral health innovation," said Webster-Cyriaque. "AADOCR-associated collaborations and scientific efforts underlie findings that make a difference to oral health and to wider spread consequences of oral disease in the US and beyond."
 
Purnima S. Kumar is Najjar Professor and Chair of Periodontics and Oral Medicine at the University of Michigan, Ann Arbor. She received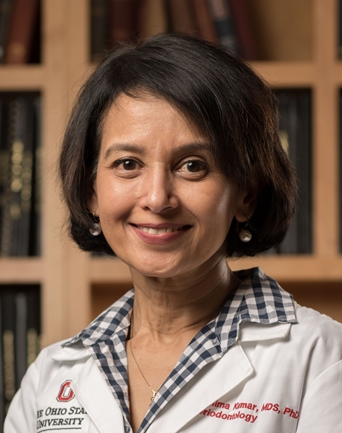 her Ph.D. from the Ohio State University and M.D.S. from Madras Medical College, Chennai, India. 
Kumar has been a member of AADOCR since 2002 and contributed to each Annual Meeting since then by sponsoring students, post-doctoral researchers, and junior colleagues to present their research at the meeting, conducting "lunch and learns", serving as oral and poster session chairs, and organizing symposia. 
She has served on the IADR Periodontal Research Group and IADR Microbiology and Immunology Group as an abstract reviewer, as well as on the IADR's Innovations in Oral Care committee and the AADOCR's Fellowship committee as a member, and presently as Chair. She represents the AADOCR as a Fellow and as a faculty mentor of AADOCR's MIND The Future program, and now serves as the Vice-President and Symposium coordinator for the IADR Periodontal Research Group.
About AADOCR
The American Association for Dental, Oral, and Craniofacial Research (AADOCR) is a nonprofit organization with over 3,000 members in the United States with a mission to drive dental, oral, and craniofacial research to advance health and well-being. AADOCR is the largest division of the International Association for Dental Research which has over 10,000 members. Learn more at www.aadocr.org.