Alexandria, VA – The American Association for Dental, Oral, and Craniofacial Research announced Caroline Sawicki, New York University, NY as the 2023 recipient of the AADOCR Anne D. Haffajee Fellowship. She was recognized during the Opening Ceremonies of the 52nd Annual Meeting of the AADOCR, which was held in conjunction with the 47th Annual Meeting of the Canadian Association for Dental Research (CADR), that took place on March 15, 2023.                                                                                                      
While pursuing her DDS and PhD degrees at The Ohio State University (OSU), Sawicki started the National Student Research Group chapter at OSU and served as President of the organization for five years. In addition, she has held multiple national positions within the AADOCR and the American Student Dental Association.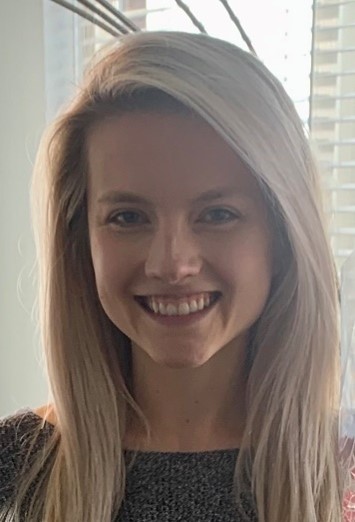 As a recipient of the 2021 Dr. David Whiston Leadership Award through the American Dental Association Foundation, Sawicki was recognized for demonstrating leadership skills that advance the dental profession through service and scientific advancement of oral public health.
Sawicki was elected to be the post-graduate representative of the NYU College of Dentistry Research Advisory Council to advise the administration of the College on all matters pertaining to research. Sawicki also serves as the post-doctoral liaison for the International Association for Dental Research (IADR) Women in Science Network, which helps fulfill her passion for promoting the needs and interests among female scientists. Additionally, she was elected as Councilor for the IADR Dental Anesthesiology and Special Care Research Group based on her dedication to patient advocacy and policy reform related to access to care for pediatric patients with special health care needs. 
This Fellowship was created in recognition of Anne Haffajee's many contributions to clinical research in periodontology and oral biology and her prominence as a female scientist and role model in the field. The immediate goal of this fellowship is to support women researchers at the early stages of their scientific careers. The long-term objective of this fellowship is to increase the representation of women at the higher ranks in science and academia in the field of oral biology. The US$10,000 Fellowship is supported by generous donations from individuals and companies who created the endowment.
About AADOCR
The American Association for Dental, Oral, and Craniofacial Research (AADOCR) is a nonprofit organization with a mission to drive dental, oral, and craniofacial research to advance health and well-being. AADOCR represents the individual scientists, clinician-scientists, dental professionals, and students based in academic, government, non-profit and private-sector institutions who share our mission. AADOCR is the largest division of the International Association for Dental Research. Learn more at www.aadocr.org.