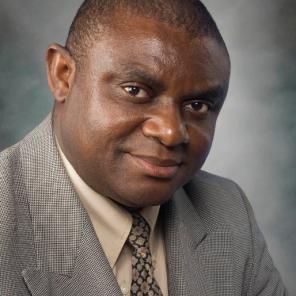 Bennett Tochukwu Amaechi is a Professor of Dentistry at the University of Texas Health San Antonio (UTHSA), School of Dentistry, USA. He began his career as a dentist with specialist training with Master's degree in prosthodontics and dental implantology at Guy's Hospital, London, and later a PhD degree in Cariology at the University of Liverpool, United Kingdom. He authored a book on dental erosion, book chapters, and several journal articles. 

He was honored with Regent's Outstanding Teacher Award by the University of Texas System Boards of Regents in 2022, Presidential award for Sustained Excellence in Teaching in 2019, Membership of Faculty of Dental Surgery by the Royal College of Physicians and Surgeons of Glasgow in 2016, Teaching excellence award by UTHSA dental school Faculty Assembly in 2015, Faculty Leadership award by the UTHSCSA Faculty Senate in 2014, and Outstanding Mentor award by the University of Texas at San Antonio Honor College in 2010. He has served as an officer of various national and international professional organizations.

How did you first learn about AADOCR and what motivated you to join?
I started my career in research as a PhD student in United Kingdom, where my mentor and supervisor introduced me to and encouraged me to join the British Society for Dental Research (the British division of IADR) in 1996. Having known about AADR (now AADOCR) through attending IADR meetings, when I relocated to United States in 2001, I immediately joined the AADOCR to continue my affiliation with IADR, which I found very beneficial.
What do you find to be the most valuable benefit of AADOCR membership?
Membership in AADOCR gives me the opportunity to (1) network with professional colleagues and industry involved in dental, oral, and craniofacial research, (2) share research knowledge and information with professional colleagues, especially those in my specialty area, (3) showcase my research work and capability, and (4) participate in the leadership and governance processes.
How did receiving the IADR/Colgate Research in Prevention Travel Award affect you and/or your career? 
Receiving the IADR/Colgate Research in Prevention Travel Award at a very early stage of my career in research made me fall in love with research and motivated me to continue a career in academics and research.
What is the best way for other members to become more involved in AADOCR and get the most out of the membership?
Other members can become more involved in AADOCR by serving in committees, joining Scientific Groups and Networks, joining their local AADOCR sections, serving as officers in their Scientific Groups/Networks and local AADOCR sections, attending meetings regularly, and making presentations at the meeting.