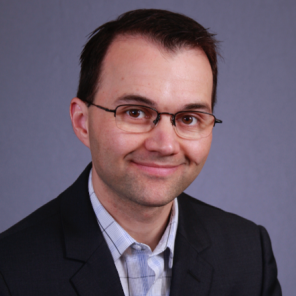 Benjamin W. Chaffee is Associate Professor of Oral Epidemiology and Dental Public Health at the University of California, San Francisco (UCSF) School of Dentistry and Director of the UCSF School of Dentistry Program in Global Oral Health. He is a graduate of Williams College (B.A.), UCSF (D.D.S.), and the University of California, Berkeley (M.P.H., Ph.D.). His research interests include early childhood caries, life-course epidemiology, reducing oral health disparities, and the implications of a changing tobacco regulatory and commercial landscape for oral health, adolescent health, and tobacco control policy. A member of the IADR Behavioral Epidemiologic and Health Services Research Group (BEHSR) and Global Oral Health Inequalities Research Network, he has served as BEHSR North American Director and BEHSR AADOCR Councilor and currently serves on the IADR Fellowship Committee and as an AADOCR Board Member-at-Large.
1.    How did you first learn about AADOCR and what motivated you to join?
Like many, I first joined AADOCR as a dental student, largely unaware of how dental researchers communicate new findings with each other and how making connections with other researchers helps advance dental treatment, health policy, and oral health, as a whole. Being honest, at the time, I was mostly excited about a trip to Florida for the Annual Meeting. What amazed me then was that student presenters at the very start of their careers share the same platform with some of the world's most accomplished dental researchers. That remains something I consider very special about the meetings and the organization. 
2.    What do you find to be the most valuable benefit of AADOCR membership? 
Far and away, the most valuable part of membership is building relationships with colleagues from all over the country and world that I never would have met had it not been for IADR/AADOCR. In one sense, the total number of dental, oral, and craniofacial researchers on the planet is not that large. In a packed IADR General Session meeting hall it almost seems like all of us are in one room together. For me, that provides a feeling of belonging to something bigger and leads to greater satisfaction from the progress we all make collectively. 
 
3.    You are a member of the AADOCR Board of Directors, thank you for volunteering your time! What motived you to run for office? What do you hope to accomplish while serving in this position? 
AADOCR has been such an enjoyable and beneficial part of my career and has only grown more so as I became a more active member. One thing I'd like to see is for AADOCR to foster even more engagement opportunities for members. That might include more avenues for sharing, discussion, and learning at the Annual Meetings, as well as throughout the year. We saw innovation and adaptation in ways members communicate their science during the COVID-19 pandemic. We should build on those innovations to make engagement with AADOCR more accessible and rewarding, at the meetings and throughout the year. 
4.  Why is it important to volunteer within AADOCR? What do you view as the best way for other members to become more involved and get the most out of an AADOCR membership?
The association is only vibrant and growing when its members are driving it forward. Humble advice: Attend the meetings, including some talks and posters outside your usual comfort zone. Read and submit manuscripts to the IADR journals. Mostly, be active in your Scientific Groups or Networks. There is almost always some opportunity to volunteer within a group or network, often with a fairly modest commitment and without a requirement to run for election. The Group and Network level is the gateway to meeting new colleagues, who in short time become collaborators, mentors, and friends. Before you know it, IADR/AADOCR is your favorite organization and most anticipated meeting of the year.