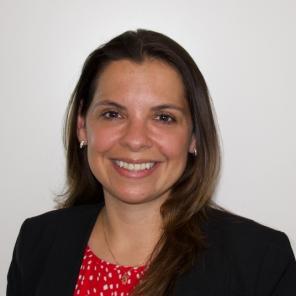 Camila A. Zamperini is an Assistant Professor in the Department of Restorative Dentistry at the University of Illinois Chicago (UIC) College of Dentistry. She teaches Dental Materials and serves as an instructor in Operative Dentistry and Digital Dentistry pre-clinical and clinical courses. Zamperini received both her D.D.S. (2006) and Ph.D. (2011) from the Sao Paulo State University, Araraquara Dental School, Brazil. Following this, she was a post-doc fellow at the Sao Paulo State University, Brazil (2011-13) and at the University of Illinois, Chicago (2014-15). More recently, she completed a Residency in Operative Dentistry at the University of Iowa, Iowa City (2020). Zamperini's research has been focusing on developing innovative anti-biofilm and anti-caries strategies and more currently also comprises the study of the potential role of the innate immune system on root caries progression. Zamperini is the author of book chapters, and over 30 peer-reviewed manuscripts published in the last 12 years. She has been a member of the IADR/AADOCR since 2007, and is an active affiliate of the IADR/AADOCR Dental Materials and Cariology Research groups.

1.    How did you first learn about AADOCR and what motivated you to join? 
I first learned about the IADR/AADOCR while completing my Ph.D. program in Brazil in 2007. I was fortunate enough to be part of a strong research team that always encouraged us to attend the meetings. My first AADOCR meeting was in Miami, FL, in 2008, and since then I was able to attend several IADR/AADOCR meetings. Certainly, my greatest motivation was the possibility to be part of the largest dental research community and then to be exposed to the most relevant scientific discussions. At that time, I was confident that this opportunity would enable my interaction with outstanding researchers from different institutions worldwide and would assist me to build a valuable professional network. Fortunately, my original expectations were exceeded over time.
2.    What do you find to be the most valuable benefit of AADOCR membership?
I believe that the academic career presents us with different needs throughout the years and the most valuable benefit of AADOCR membership is the vibrant scientific research culture and environment where we can find the resources needed in each professional phase. As Ph.D. student, I benefited from AADOCR membership with the possibility to present my research findings and get scientific feedback from more experienced professionals with extremely rich perspectives. These early experiences significantly inspired me and were crucial to boost me to the next steps. Currently, as a junior faculty, the AADOCR membership is also fulfilling my needs related to career development by allowing me to closely interact with members of scientific groups, awards applications and, more recently, the AADOCR MIND the Future Program. At later stages of our academic careers, I believe that there will be additional benefits more related to advocacy for research in addition to all other benefits.

3.    You have been selected as a mentee for the 2021-22 class of the AADOCR Mentoring an Inclusive Network for a Diverse Workforce of the Future (AADOCR MIND the Future), congratulations! What motived you to apply for this program? 
Thank you! I am honored to be selected as a mentee for the 2021-22 class of the AADOCR MIND the Future program and genuinely appreciate this opportunity. Academia is an inspiring and also a demanding and challenging environment. The high expectations for a tenure-track faculty and also my own professional aspirations encouraged me to seek more customized initiatives, as the one proposed by AADOCR Mind the Future program, to outline and guide me towards my goals and timelines. Definitely the emphasis on career development and the possibility to be mentored by a highly qualified researcher were my greatest motivations.

4.    What excites you most about being part of AADOCR MIND the Future?
The most exciting aspect of the AADOCR MIND the Future program is the focus on research mentorship network, a much-needed initiative at all stages of an academic career. The AADOCR MIND the Future specifically offers a structured mentorship program to support a diverse pool of early career investigators on development of independent research careers. Among other benefits, I expect that this program will help me to develop a solid network of advisors, mentors, and collaborators, having as a pillar the promotion of workplace diversity.

5.    What do you view as the best way for other members to become more involved in AADOCR and get the most out of the membership?
There are many different ways to become more involved in AADOCR, depending on your current expectations and needs. Undoubtedly, IADR/AADOCR annual meetings attendance and frequent presentations of research findings are fundamental to meet and interact with professionals, get relevant feedback, and build an inclusive and collaborative network. Also, there are scientific groups, committees and leadership positions where we always can contribute and benefit from. Another excellent opportunity is the AADOCR MIND the Future. For this program you can apply as mentee or serve as a mentor. The more you are aware of membership benefits, the more you get involved with the AADOCR.