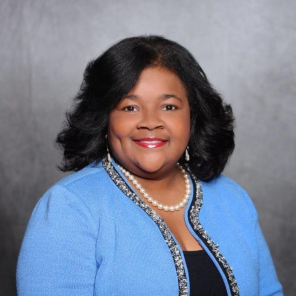 How did you first learn about the AADOCR and what motivated you to join? 
I first learned about the organization when I was still in school and a past faculty member happened to be in town my senior year. I was introduced to him and the first question he asked me was if I was involved in any research. I told him I'd done some public health research with one of the faculty in my first year of dental school, but hadn't presented any of it. He responded by saying that it was crucial that I not only participate in research, but also publish and present it. That's when he asked me if I knew about AADOCR. I hadn't, so he told me all about it.
Two years later, I'd just started on the faculty and the same gentleman was in town again. I approached him to say hello and he remembered me, and once again he asked me if I was presenting any of the research I was doing. I told him no. Now, this was right around the time of abstract submission for the AADOCR annual meeting that year, and the next day he sat down with me and helped me put together and submit an abstract.  This was the beginning of my "true" engagement with AADOCR!
Can you describe your research? How do you hope your work will impact others?
I was introduced to research through public health, which has spanned caring for under-served populations, sugar-sweetened beverages, access to care in rural areas, and so on. Most recently with COVID, I've had the opportunity to lead the COVID initiative for the college, which led the testing initiative for the city. We made sure we weren't just providing the testing, but that people in the communities had adequate access to it. When we first started looking at the common trends we were seeing, such as the symptoms and conditions, we started doing our own research to see if our findings paralleled what was being reported by the CDC and other such organizations. We ended up being two or three weeks ahead of the CDC in determining that loss of taste and smell were symptoms of COVID infection! The next wave will be to study the impact that COVID, behavioral health, and stress have all had on oral health.
Can you describe your experience being a researcher from an underrepresented group in science?
From a national standpoint, we hear about underlying conditions such as minorities having a high prevalence for certain diseases. The studies that are done typically don't have large populations of people of color. I look at this in two ways. First, it's important for me as a woman and a woman of color to be at the table, to not only be engaged in research but able to give thought-provoking comments and my own insights to others, because you don't know what you don't know. I bring that value to the table when I'm in the room, or in the research arena. It gives me the opportunity to educate and share knowledge, and also the opportunity to gather information and learn. 
Based on your experience, how would you encourage AADOCR members to help increase the diversity of the research workforce?
I think we have to be intentional about making that a priority, about making it part of the strategic initiatives and not just saying, "We want to increase diversity!" The desire needs to be matched by the strategy and the goals. People tend to migrate toward people they can connect with in terms of appearance, experiences, and personality. When people see people of color engaged, that adds value. So it's important for AA to leverage people of color, even if it's just creating a task force and devising strategies on how to increase diversity in the organization. 
 
What role do you think professional associations can play in supporting its members who are members of underrepresented minority/ethnic groups? 
Some organizations offer a tiered payment system, offering a different dues structure for first and second year graduates, for example. This would incentivize people to join, especially the younger ones and people of color. I also think that partnering with associations like the National Dental Association, the Hispanic Dental Association, the American Association of Women Dentists, and being present at their meetings and events creates opportunities to attract people of color.