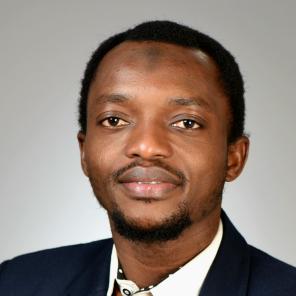 Dr. Waheed Awotoye is a determined and highly motivated professional interested in the promotion of oral health care through advocacy for the prevention and treatment of oral diseases and, consequently, improving the quality of life of individuals and community at large. He is passionate about research as it relates to oral health with special interest in genomics and epigenomics. This area is the future of medicine and the panacea to most oral diseases and disorders. As we edge closer towards precision medicine, genomics and epigenomics research is critical to its success. His long-term goal is to become a clinician-scientist, translating discoveries from genomic and epigenomic research into improved and personalized patient care in orthodontics and other dental specialties.

How did you first learn about AADOCR and what motivated you to join?
In 2014, while I was dental student at the College of Medicine of the University of Lagos, I had worked on project which my mentor Professor Omolara Uti encouraged me to submit to the IADR. During our conversations, she had enlightened me about the dental research association and their different divisions. In 2019 during my first year as a Ph.D. student, my mentor Professor Azeez Butali encouraged me to submit my abstract to the American and Canadian division of the association (previously AADR/CADR).
The fact that innovative research work that are unique to the field of dentistry are presented and discussed at these meetings motivated me to join. Getting quality feedbacks that enriched my work, networking with future mentors and collaborators were opportunities that also motivated me to join the association (now called AADOCR).
What do you find to be the most valuable benefit of AADOCR membership?
This is quite a challenging question because there are so many benefits that have been valuable to me. However, the opportunity to network and meet mentors in my field is probably the most valuable benefit.
What motivated you to apply for the AADOCR Hatton Award, and how did winning affect you and/or your career?
AADOCR was the biggest platform to present my dental research as a trainee and compete with the most talented dental research trainees in the country. The opportunity to have my research and presentation evaluated by both experts and non-experts also motivated my application for this award. I was even further motivated when I realized that winning the AADOCR Hatton award gave me the chance to represent the division on the global stage with the IADR Hatton Award. Winning this award has propelled my dentist-scientist career path. People now look forward to hearing more about me, my research, my career. Indeed, some members have reached out to me for mentorship.
Also, winning has made me set expectations for myself, and this award reminds me every now and then of why I chose this career – to contribute my bit to reducing the public health burden of craniofacial disorders and diseases through discovery and modifying the risk factors contributing to these defects.  
What is the best way for other members to become more involved in AADOCR and get the most out of the membership?
In addition to submitting abstracts to be considered for presentation, I think joining subdivisions based on your research, interests, or training would be most beneficial to members. The Truth is, there are lots of exciting activities and lots to learn, but getting the most out of the membership may require joining subdivisions. Another area which I am still working on is serving on committees, boards, or any form of administrative duties. Also, there are fellowships and other awards, that members can and should consider applying for.