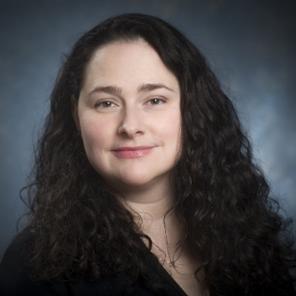 Hope M. Amm is an Assistant Professor in the Department of Oral and Maxillofacial Surgery at University of Alabama at Birmingham. She received her BS in from Saint Mary's College and PhD in Pharmacology and Toxicology from UAB with a focus on cancer biology and drug mechanisms. Amm completed the Dental Academic Research Training (DART, T-90) program as a post-doctoral scholar at UAB and has collaborated on projects related to the genetic and molecular basis of craniofacial diseases, particularly odontogenic tumors. She works closely with oral surgeons to provide better diagnostics and surgical outcomes for oral tumors. Her work has been funded by the Department of Defense, the National Institute of Dental and Craniofacial Research, and the Oral and Maxillofacial Surgery Foundation. She has been an active member of IADR/AADOCR since 2010 and served as Member-at-Large for the AADOCR National Student Research Group (NSRG). She has served as the councilor for STAR Network, an AADOCR session organizer and chair, and abstract reviewer. She is currently serving the Oral Medicine & Pathology Group (social media), the AADOCR Ethics in Dental Research Committee, and as a Faculty Advisor for the NSRG. 
How did you first learn about AADOCR and what motivated you to join?
I was introduced to AADOCR when I began my postdoctoral studies with Mary MacDougall, who is highly active within the organization. Oral and dental research was a new area for me. I had previously attended a variety of different meetings but found AADOCR to be more inviting and collaborative while still maintaining excellent science. I've maintained my membership since then and plan to continue throughout my career.
What do you find to be the most valuable benefit of AADOCR membership?
AADOCR provides so many opportunities for networking, building collaborations, career advancement, and scientific recognition. Its members are incredibly supportive of students and early career investigators. There are so many fellowships, research competitions, awards, and service opportunities that do not exist elsewhere. This encourages the best science and gives confidence to those early in their careers. 
What motived you to apply for the AADOCR MIND the Future Program? 
The opportunity for scientific mentorship from a leader in my field was the first enticement. Next was the opportunity to expand my network and learn from such amazing people. The program leaders are leaders in science and in AADOCR, and are truly dedicated to the growth of early-career scientists. I love the program's focus on diversity, which is so important for expanding our ways of thinking both personally and scientifically.
What excites you most about being part of AADOCR MIND the Future?
The people – my mentor, the leaders, and my peers. There is so much insight to be gained. Also, the training for professional development and grant writing is exciting. Navigating early faculty life can be daunting, so I always look for opportunities to expand my ways of approaching problems. The program also provides the opportunity for grant feedback, which is always beneficial.
What do you view as the best way for other members to become more involved in AADOCR and get the most out of the membership?
Submit an abstract and attend the annual meeting! While there, you should attend the group/network business meetings and volunteer. Most of the opportunities I've found came from showing up and being willing to help. If you start by reviewing abstracts, organizing symposia, and chairing sessions, the leadership will recognize those contributions and you can easily get more involved. Also, don't be afraid to nominate yourself or let someone nominate you for committees and other positions. There is so much to be gained from these interactions, both for professional growth and establishing connections for your science. For example, I'm writing a paper with someone who I met because they were one of my judges in an AADOCR competition. I have also established collaborations at multiple universities through my AADCOR network.