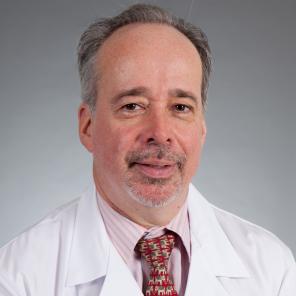 Kenneth Kurtz graduated from the NYU College of Dentistry. After 12 years of general dental practice, he returned for prosthodontic training at Montefiore Medical Center/Albert Einstein College of Medicine (MMC) and subsequent maxillofacial prosthetic training at the Bronx VAMC/Columbia University School of Dental Medicine. He completed the NYU Implant Fellowship directed by Dr. Dennis Tarnow in 2009. 
Kurtz holds part-time teaching positions as Clinical Professor and Director of the Division of Maxillofacial Prosthetics at the Stony Brook University School of Dental Medicine and the Director of Prosthodontic Research at the Graduate Prosthodontic Program at MMC. A Clinical Professor of Dentistry at Hofstra/Northwell School of Medicine, he has a private practice limited to prosthodontics and maxillofacial prosthetics in New Hyde Park NY.
He has co-authored nearly 50 scientific papers and is the recipient of the 2014 ACP Clinician Researcher Award. Presently, Kurtz serves as the President of the IADR Prosthodontics Group and was recently elected to the American College of Prosthodontists (ACP) Board of Directors. He is a peer reviewer for five scholarly journals, and currently serves on the editorial board of the Journal of Prosthodontics, Journal of Prosthetic Dentistry, and the International Journal of Prosthodontics. 
How did you first learn about AADOCR and what motivated you to join?
I joined AADOCR (at that time AADR) in 1992 as I was a general dentist in a private practice interested in research. Shortly thereafter, I wrote a Guest Editorial in the Journal of Dental Research regarding problems with the peer review process. I then attended a Lunch & Learn at the 1996 IADR Meeting in San Francisco with Dr. Toru Okabe, the Chair of Biomaterials at Baylor/TAMUS. By then I'd sold my general dental practice and started my graduate prosthodontic training program at Montefiore Medical Center/Albert Einstein College of Medicine, which allowed me to initiate collaborative research projects with Dr. Okabe's Vice-Chair at Baylor, Dr. Jason Griggs (Now Chair Biomaterials-University of Mississippi) and visiting Japanese scientists Ikuya Watanabe & Chikahiro Ohkubo at Baylor. I've been involved with research ever since, and presently serve as the IADR Prosthodontics Group President.
What do you find to be the most valuable benefit of AADOCR membership?
The opportunity to attend the research meeting and interact with my colleagues to remain up-to-date with developments in the field. At this year's AADOCR meeting in Atlanta, I learned about the remarkable development of nanorobots to clean teeth and off-label use of a Monoclonal Antibody (MOAB) to close cleft palates in a mouse model! I also enjoy interacting with the future of the profession, such as dental students involved in mentored research projects. It's been my experience that these students can wind up as colleagues in academia.
You have served on several committees and have chaired the Fellowships Committee. What inspired you to get involved? Why do you feel volunteerism is important? 
All voluntary organizations are driven by the membership's needs. I think it's important to get involved and be part of the process. In the past, I had served on a joint IADR/AADR committee that actually lobbied Congress with regards to advocating for funding for NIDCR and dental research.
After practicing general dentistry, what motivated you to pursue a prosthodontic specialty? Tell us how you balance academia and your practice. 
As a general dentist, new restorative materials were released… and then utilized with unsatisfactory results. I thought I could become part of that process, and I have. I like to investigate failures/complications of dental restorative materials and figure out how better outcomes can be achieved. I am fortunate to have a private practice in prosthodontics and teach at a hospital and a dental school-based graduate program in prosthodontics. It's hard work but extremely rewarding!
What do you view as the best way for other members to become more involved in AADOCR and get the most out of the membership?
Recruiting colleagues to help is a tall task, as we are all juggling family, work, and life responsibilities. I would encourage those with an interest in research to participate as there is plenty of heavy lifting to accomplish. Hopefully, with the pandemic lifting, the AADOCR meetings that take place in-person will serve as terrific vehicles to meet the people who are presently just "email entities." It can lead to unanticipated opportunities on many levels.