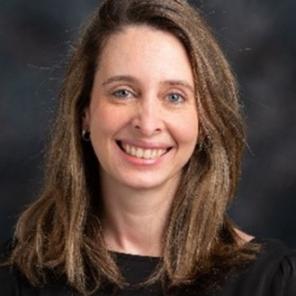 Letícia Chaves de Souza is an Assistant Professor in the Department of Endodontics at the University of Texas Health Science Center at Houston. She earned her dental degree from the Federal University of Rio de Janeiro, Brazil, in 2004. She has a Master's degree in Endodontics (2009) and a PhD degree in Materials Science (2014). Her research focuses on understanding the molecular mechanisms underlying apical periodontitis, as well as on the physical-chemical and biological properties of endodontic materials and instruments. She has published over 35 peer-reviewed manuscripts and a book chapter. She has been a member of the IADR/AADOCR since 2017, and is an active affiliate of the IADR/AADOCR Pulp Biology & Regeneration and Women in Science Network groups.
How did you first learn about AADOCR and what motivated you to join?
I first learned about AADOCR while I was earning my Master's degree in Brazil. When I moved to the United States in 2017, I decided to join the AADOCR to network with other researchers and learn from experts in my field. My first meeting was in 2018, in Fort Lauderdale, Florida, which was an amazing experience that exceeded my expectations.
What do you find to be the most valuable benefit of AADOCR membership?
AADOCR has several fellowships and awards opportunities that can help you at any stage of your career, such as the AADOCR MIND the Future Program, to which I was honored to be selected as a mentee. Also, the Annual Meetings are a great opportunity to present the results of your research, exchange knowledge and meet potential new collaborators.
What motivated you to apply for the AADOCR MIND the Future Program? 
I was told about the Program by my mentor, Ariadne Letra, who motivated me to apply. After learning more about the Program, and its emphasis on establishing a mentoring network to support early career investigators, as well as on career development and grant writing skills, I knew that it was going to be a great opportunity for me to advance my career as a researcher in the dental, oral, and craniofacial sciences. 
What excites you most about being part of AADOCR MIND the Future?
AADOCR MIND the Future was a wonderful experience. I learned a lot from the leaders of the Program, my mentor and peers. The training in grant writing that we had during the Program improved my skills and it will allow me to write competitive grants. The mentoring and peer network that we stablished during the Program had a great impact in my career development and personal growth.
What is the best way for other members to become more involved in AADOCR and get the most out of the membership?
Well, I do suggest them to go to the Annual Meetings, to submit abstract to present their research and to attend the group/network meetings.