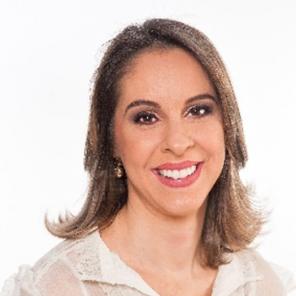 Rubelisa Candido Gomes de Oliveira, is a Postdoctoral Scholar at the College of Dentistry at the University of Kentucky, Lexington, in the Center for Oral Health Research. She has been involved in clinical research since her second year of dental school in Brazil, and has worked with underserved populations since 1995. Gomes de Oliveira has a broad background in Periodontology and Health Service, with specific training and expertise in clinical evaluation and secondary data analysis on aspects related to treatment protocol implementation. Her research includes bone quality analysis and periodontal factors associated with tooth loss in different racial/ethnic backgrounds. When she was offered the opportunity to conduct research in the United States, she saw a chance to study new ways of understanding the intrinsic and extrinsic factors involved in caries and periodontal disease and their susceptibility, and to investigate which actions can be taken to early detect most significant risks and then to prevent and control disease in a highly effective and low-cost way.

1.    How did you first learn about AADOCR and what motivated you to join?
My current mentor, Luciana Shaddox participated in the AADOCR Mind the Future program in 2020 as a mentor and was incredibly pleased to be part of it. She suggested I apply as a mentee. I am glad I was selected, because it is a fantastic opportunity for me to get involved with a high-quality mentoring program and develop my communication skills along with a scientific network.

2.    What do you find to be the most valuable benefit of AADOCR membership?
The most valuable benefit of AADOCR membership for me is being part of an inclusive community of investigators whose participation is vital to advancing dental, oral, and craniofacial research and improving the oral health of our nation. 
3.    You were selected as a mentee for the 2021-22 class of the AADOCR Mentoring an Inclusive Network for a Diverse Workforce of the Future (AADOCR MIND the Future), congratulations! What motivated you to apply for this program? 
Being part of a renowned team and institution is crucial for achieving reliable results as a researcher. I also intend to start my own path towards independent research and succeed as a clinician-researcher, with focus on working for the improvement of the oral health of underserved populations. To achieve these higher goals, I have some short-term goals and interests that the AADOCR MIND the Future award can support. They are: First, I want to develop my grant writing skills. The opportunity to work with a mentor from a database of mentors submitted by AADOCR, the NIH, and the hub institutions that match my primary science area will be of tremendous help. I am aware that Dr. Shaddox was part of the first mentoring group for this program, which she highly spoke of, and being matched with another mentor will certainly provide me with the diverse networking this program offers. Second, I want to develop my scientific communication skills. The interaction with a diverse pool of early career investigators, including individuals from diverse backgrounds would enhance my vision and inspiration to keep developing my independent research career dedicated to improving dental, oral, and craniofacial health. Third, I want to advance my own research in periodontology and pursue grants opportunities that can open access to my independent career. Lastly, I want to become a more competitive candidate for future academic and/or non-academic research positions.
4.    What excites you most about being part of AADOCR MIND the Future?
To get involved with a group committed to diversity in dental and oral science, and to achieve more effective prevention strategies, and mitigate health disparities.

5.    What do you view as the best way for other members to become more involved in AADOCR and get the most out of the membership?
I believe the best way for other members to become more involved in AADOCR and get the most out of the membership is to see our results put on the table and have an impact on the daily life of our people.