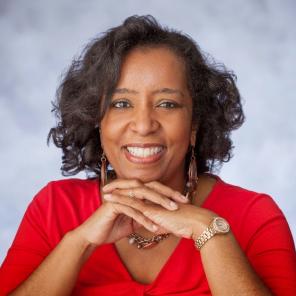 Sylvia A. Frazier-Bowers is an Associate Professor of Orthodontics and the Assistant Dean, Inclusive Excellence and Equity Initiatives at the University of North Carolina at Chapel Hill Adams School of Dentistry. She received a B.A. from the University of Illinois, Urbana-Champaign and a B.S. and D.D.S. from the University of Illinois, Chicago. After completing the NIH Dentist-Scientist Program at UNC-CH in Orthodontics (Certificate) and her Ph.D. in Genetics and Molecular Biology she completed a post-doctoral fellowship at the University of Texas Health Science Center, Houston in the Department of Orthodontics.
Frazier-Bowers is a member of the AADR Committee on Diversity and Inclusion and has served as President of the IADR Craniofacial Biology Group and as a member of the editorial board for the Journal of Dental Research. As a clinician-scientist, her goal is to bridge the gap between the clinical profession and scientific advances to provide a foundation for future generations of dentists. Frazier-Bowers' current research efforts broadly focus on gene discovery and phenotype dissection of dentofacial variation specifically Class III malocclusion, tooth eruption and root development using multiple translational methods.

1. How did you first learn about the AADR and what motivated you to join?
I first heard about the AADR as a dental student at the University of Illinois College of Dentistry in Chicago. At one of our annual research events, it was announced that the winner was awarded sponsorship to the AADR Annual Meeting. At the time, I didn't know what this meeting was, but one of my classmates won and encouraged me to tag along to the AADR Annual Meeting held in Boston, Mass. I also wanted to attend to learn about graduate Orthodontic Programs. So, while I did not formally attend the meeting, I was invited to join the networking at the receptions and I learned as much as I could that way. And, the rest, as they say, is history.
From then on, I grew to love the forum that AADR provides. You meet a lot of people and experience a lot of positive energy. The following year I joined the AADR, and coincidentally the next meeting was in Chicago, which was home for me at the time. The then NIDCR Director, Hal Slavkin, invited me to a special luncheon to address high school students who were interested in science careers. My niece was in the audience that day so it was symbolic on many levels. It was a great entry into the Association and honestly has still been the source of a lot of satisfaction and positive production.
2. Can you describe your research? How do you hope your work will impact others?
The thrust of my research is understanding the delicate balance of how faces and the dental units, including the teeth and jaws, interact with one another, how they develop – or how they don't develop. I am a geneticist and molecular biologist by science training, and I am an orthodontist by clinical training. So my curiosity is to understand the genetic basis of how faces form, and what happens when facial formation is less harmonious in terms of form or function.
As orthodontists, most of us are concerned with 'how to move teeth.' My paradigm is instead 'how teeth move.' In other words, what is the genetic code, and what are the specific genes that dictate how teeth erupt naturally, and therefore how we can modify that with our interventions as orthodontists. I focus on eruption disorders. The condition, called primary failure of eruption (PFE), is when teeth do not find their way into their rightful place, and they are literally stuck. It's not just that they don't erupt fully but that they cannot literally be moved any further with orthodontic forces. That is a molecular defect owing mostly to a specific gene that has a lot to do with the dental follicle. The interaction of this dental disorder intersects with another condition I study – Class III malocclusion – or the disharmony of the jaws that causes an 'underbite.'
The impact I hope to have is to guide practitioners and clinicians, not just to think about the technology or about what kind of fancy gadgets we can use, but rather focus on the biological underpinnings of how to diagnose and manage clinical situations. One of my mentors in orthodontics joked that my role is to be a "missionary of sorts," someone who goes and spreads the truth based on the scientific evidence of what we know to be happening at the molecular level, and therefore understand what we see at the clinical level. I lecture across the country and world, and I hope to share that message so that people don't become simply focused on the latest technique but rather focused on understanding the biology and genetics.

3. Can you describe your experience being a researcher from an underrepresented group in science?
What I know as an underrepresented individual in an academic setting is that you have to work hard to overcome the potential impediment of being different than everyone else. As researchers, we likely all possess the same scientific curiosity and admirable research goals. We, in fact, have a lot of the same aspirations. It is inevitable that we all aspire for our science to transcend race – to matter – irrespective of our race. So, I hope my experience can be reflected as a scientist that is also a minority who can offer a diverse lens, but not be somehow overlooked because of race. Here is why. W. E. B. Du Bois talked about how Black people – and today this may resonate with other underrepresented minorities – tend to have a "double consciousness." We want for and achieve the same things as everyone else with our talents, skills and accomplishments, but we are aware of being viewed in a very different way – viewed through the lens that society sees us, and not how we really are. This means that having a keen awareness of being a minority in science is important for serving as a role model for other minorities so they can see potential in themselves – and conclude, "if they can do that, I can do that."

4. Have you had the opportunity to mentor underrepresented minorities or work to increase diversity in science? If yes, can you describe your experience and what agencies/organizations you worked with?
I have been involved in many formal organizations and forums within a given dental or medical school/university and I very purposefully serve as a mentor. I am a faculty advisor for the Student National Dental Association which has the mission to aid and support the academic and social environment of minority students and has a larger goal to address health disparities in underserved populations by advocating for a diverse health force.
The University of North Carolina at Chapel Hill has multiple programs to increase diversity including, the Science Enrichment Program for college students, the Medical Education Development Program, which is a summer enrichment program predominantly for minorities entering graduate, medical or dental schools, and Project Uplift, which is an enrichment program for high-achieving high school students who are aspiring minority or first-generation college students. I have served within these forums as a lecturer, panelist and host for dental school engagement.
All types of students approach me for mentorship, but there are potentially maybe more underrepresented minorities that approach me, and I try to involve them or engage them all in some way. But likewise, I think it is important to serve as a mentor to all students – even non-minorities – so they can appreciate a diverse perspective.

5. You are a member of the AADR Committee on Diversity and Inclusion, thank you for volunteering your time. Why was it important for you to join the Committee?
When I first learned about the AADR Committee on Diversity and Inclusion, I had just recently been appointed Assistant Dean of Inclusive Excellence and Equity. It seemed to me this would be a way to both contribute to the AADR, by offering another lens, and to strengthen my role in the dental school through interacting with like-minded colleagues.
I have been doing this work, frankly, not even realizing it, since I was in dental school — I was already sharing with high schoolers in Chicago. The AADR Committee on Diversity and Inclusion is important because it is nice to have an operational framework. Sometimes we do things on our own – and that is fine because we can be creative and effective. But it is even better to have a core body of people (CDI Committee) who bring to life the products of their shared goals and values.
6. Based on your experience, how would you encourage AADR members to help increase the diversity of the research workforce?
That's such a multi-faceted question, but in short, it definitely has to be very intentional. I think a lot of people are waiting for something to happen versus making something happen. To address the shortage of underrepresented minorities, people are going to have to get involved, become immersed in the community and enact change.
But, importantly, those who will be successful at increasing diversity will have to be willing to reimagine policies. Reimagining policies means that you arrive at the understanding that diversity is not a thing we do just because it is morally right or socially just, but we do it because it has been irrefutably proven to be the key to achieving academic excellence* on individual and institutional levels. To reach that place, we will have to rethink the way we establish process, protocol and priorities, and we must be okay with it – okay with having priorities that are intentionally looking to create a diverse workforce.

7. What role do you think professional associations can play in supporting its members who are members of underrepresented minority/ethnic groups?
Associations are going to have to be very deliberate in creating mechanisms that make it clear that engaging members of underrepresented minority/ethnic groups increases the value of the organization by offering a different lens. Until that moment – that moment when the collectively empowered in our society recognize that our world will not be the best version of itself for anyone until we strive to do the best for everyone, nothing will change. Nothing will change until that changes.

*[communication shared by Sellers et al., Univ of Michigan, 2021]