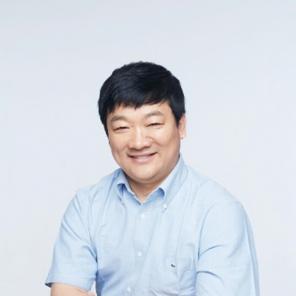 Wenyuan Shi was appointed Chief Executive Officer and Chief Scientific Officer of the Forsyth Institute, Cambridge, Mass. on September 1, 2017. Before his appointment, Shi was a chairman and professor of Oral Biology at University of California, Los Angeles School of Dentistry. Shi's laboratory has been using multidisciplinary approaches to study oral microbial pathogenesis with a specific focus on microbial biofilm, inter-species interaction and signal transduction. In addition, Shi's laboratory is actively involved in the development of next generation diagnostic and therapeutic tools against oral microbial infections, including instant chairside detection of oral pathogens and peptide-based targeted antimicrobial therapeutics. These translational research efforts have resulted in novel technologies that are licensed and developed by major pharmaceutical, dental and biotech companies. Shi is also the founding scientist, former Chief Scientific Officer and Chairman of the scientific advisory board of C3J Therapeutics Inc. Shi obtained his B.S. from Fudan University, Shanghai, China, his Ph.D. from the University of Wisconsin-Madison and fulfilled his postdoctoral training at the University of California, Berkeley. He is the co-author of over 200 scientific articles and is credited as co-inventor of 45 patents.
1. How did you first learn about the AADR and what motivated you to join?
I was an outsider initially since I had no dental training, I used to be a medical microbiologist. In my research, I found the study of oral microbiology to be really fascinating and I began collaborating with dental faculty members. That was the first time I had heard of AADR and realized it was the best gathering of all oral microbiology work. Naturally, I was very excited to become a member, and have been a member for more than 20 years.

2. Can you describe your research? How do you hope your work will impact others?
I'm trained as medical microbiologist. During that training, I spent a lot of time trying to understand the molecular mechanisms for how different microbes and bacterial cells are interacting with each other. For that type of work, we've been finding that the oral cavity is a paradise, a dreamland for such a study. Dental plaque is one of the most complex oral microbial communities, creating some of the most fascinating microbial ecology. The unbalance of that ecology leads to dental disease. Coming from the medical microbiology field, I found my skillset very useful in understanding how different microbial bacteria interact to create the microbial ecology, and how to rebalance the ecology when there is a disease that upsets the balance of the different species. That's been the focus of the research in my laboratory for the past 25 years.
Over the past two decades as I've started moving toward oral microbiology, I've had the opportunity to interact with three groups of people: the basic researchers I work with to better understand microbial ecology, the clinicians who understand the connections between oral ecology and disease, and the investors and leaders in the dental industry, as we find that our basic research discoveries are very important for developing therapeutics for dental disease. We've been working very hard to come up with the next generation of diagnostic and therapeutic tools. I myself founded a company that went IPO last year on the New York Stock Exchange that is focused on balancing the oral microbial ecology. Now I am the CEO of the Forsyth Institute, where I'm honored to continue interacting with these three groups of people in a much more systematic way. Forsyth is really at the cutting edge in both the science and the applied discovery in the clinic that translates to products and therapeutics.

3. Can you describe your experience being a researcher from an underrepresented group in science?
I'm not sure if Asian is an underrepresented minority in science. However, when I came to the United States 40 years ago as a youngster, it was an honor to get my Ph.D. training here. I'm very grateful to have the opportunity to realize my American dream. The larger field of research, and especially dental research, is made up of a very diverse group of people, and that includes my colleagues at the Forsyth Institute. Forsyth is very honored to have that collection of international talent. That cross-interaction has been the innovation power that got us to where we are right now and continues to drive us.

4. Have you had the opportunity to mentor underrepresented minorities or work to increase diversity in science? If yes, can you describe your experience and what agencies/organizations you worked with?
We always want to make sure that our research environment promotes diversity and equity. In my scientific career, I've had a lab for over 25 years and have had the opportunity to interact with many scientists, and among them, many minorities. I've very proud to have had the opportunity to work with them, mentor them and see them move up to become very successful scientists. Being the CEO of the Forsyth Institute, we strongly promote minority students and find them to be critical in our overall success.

5. Based on your experience, how would you encourage AADR members to help increase the diversity of the research workforce?
It is essential for anyone in a leadership position to recognize the importance of diversity and equity. Recognizing that need is the first step, and then you must implement the plans and policies to welcome those people. I also believe it really happens at multiple levels. At the trainee level, we need to recruit a diverse group of people, train them, and once they move on, we should provide the right mentorship and support and allow them to be independent.

6. What role do you think professional associations can play in supporting its members who are members of underrepresented minority/ethnic groups?
IADR is a very international organization with huge diversity in its membership. The organization has a unique opportunity to promote those strengths. The training and support programs available to members give minority scientists opportunities to grow. I think AADR is already using its platform to support its members from diverse backgrounds.