You are invited to submit research proposals for the AADOCR Student Research Fellowships. These Fellowships, supported by several major industrial companies, as well as by AADOCR and IADR Group Chapters, Sections, and members, are sponsored and administered by the AADOCR and have been created to encourage dental students living in the United States to consider careers in oral health research. Proposals are sought in basic and clinical research related to oral health.
Key Dates
Applications Open:
Jul 11, 2023
Applications Closed:
Jan 26, 2024
Eligibility
Students must be enrolled in an accredited DDS/DMD, combined DDS/PhD program or hygiene program in a dental (health-associated) institution within the USA
Students should not have received their degree
Candidates MUST be AADOCR members
A maximum of five applications per institution will be accepted for review.
A maximum of one student applicant per faculty advisor will be allowed.
Students must be enrolled in an accredited DDS/DMD, combined DDS/PhD program or hygiene program in a dental (health-associated) institution within the USA.
Students must be sponsored by a faculty member at that institution.
Students should not have received their degree, nor should they be due to receive their degree in the year of the award (2024). Applicants may have an advanced degree in a basic science subject; and
Candidates MUST be AADOCR members.

The AADOCR Fellowships Committee will coordinate review of the proposals. Each proposal will be evaluated on its scientific merits in a manner similar to that used for NIDCR grants. Each reviewer will give a numerical rating to each proposal. The scores of all reviewers will then be averaged to give an overall priority score, which will be used as the basis for funding. Awards will be made on the basis of creativity of the project, its feasibility, and its potential significance to oral health research.

Instructions are given in the step by step online submission process.

Each submission must be typed with sections 1-2 double spaced and sections 3-5 single spaced. PROPOSALS LONGER THAN 4 PAGES WILL NOT BE ACCEPTED.

(Proposals include sections 1-5 below).
Each proposal must include the following:

Specific Aims
State concisely the goals of the proposed research and summarize the expected outcome(s), including the impact that the results of the proposed research will exert on the research field(s) involved.

List succinctly the specific objectives of the research proposed, e.g., to test a stated hypothesis, create a novel design, solve a specific problem, challenge an existing paradigm or clinical practice, address a critical barrier to progress in the field, or develop new technology.
Research Strategy
Include Significance, Innovation and Approach

Significance
Explain the importance of the problem or critical barrier to progress in the field that the proposed project addresses.
Explain how the proposed project will improve scientific knowledge, technical capability, and/or clinical practice in one or more broad fields.
Describe how the concepts, methods, technologies, treatments, services, or preventative interventions that drive this field will be changed if the proposed aims are achieved.
Innovation
Explain how the application challenges and seeks to shift current research or clinical practice paradigms.
Describe any novel theoretical concepts, approaches or methodologies, instrumentation or intervention(s) to be developed or used, and any advantage over existing methodologies, instrumentation or intervention(s).
Explain any refinements, improvements, or new applications of theoretical concepts, approaches or methodologies, instrumentation or interventions.
Approach
Describe the overall strategy, methodology, and analyses to be used to accomplish the specific aims of the project. Unless addressed separately in Item 5.5.15, include how the data will be collected, analyzed, and interpreted as well as any resource sharing plans as appropriate.
Discuss potential problems, alternative strategies, and benchmarks for success anticipated to achieve the aims.
If the project is in the early stages of development, describe any strategy to establish feasibility, and address the management of any high risk aspects of the proposed work.
Point out any procedures, situations, or materials that may be hazardous to personnel and precautions to be exercised.

Resource Information. Facilities and equipment to be used for research project
Other support for applicant and sponsor
Recombinant DNA, Recombinant DNA Molecules:
Indication that your project adheres to the current NIH Guidelines for Research Involving Recombinant DNA Molecules.

Research projects that are submitted as part of a previously accepted proposal must include a paragraph highlighting how this new project is different from the previously approved project. It should also include a progress report on the previously approved project.

Required Documents uploaded separately:

Cover letter from the applicant's sponsor: indicates the dental school's and the sponsor's support of the proposed research. The sponsor's letter must indicate that the proposal is primarily the work of the student. Applications arising from the same laboratory should take care to minimize duplications in the respective applications. Faculty advisors are asked to limit research proposals to one student per faculty advisor.
Cover letter from the applicant: explains student's motivations and reasons to have the Fellowship experience and what plans are after completion of this phase of their education.
Curriculum vitae: (of up to but not exceeding two pages), outlining the student's career up to the time of the application.
Sponsor's biographical sketch: (not to exceed two pages) must also be included.
Literature Cited must be included.
Human Subjects: (IF APPLICABLE) Documentation that your project has been approved by your Institutional Review Board.
Vertebrate Animals: (IF APPLICABLE) Documentation that your project has been approved by your Institutional Review Board.

 

Proposals will be evaluated based on:

Presence of a testable hypothesis
Suitability of methods and facilities
Significance of problem
Likelihood of success
Clarity and style
Student potential
Experience of mentor

Proposals that do not meet the criteria will NOT be considered.

Each Fellowship (the number is yet to be determined; 16 were funded in 2021) consists of a stipend of $2,100.

Upon completion of the research (must be completed within two years), acceptance of an abstract and presentation at the annual meeting, each recipient will then be awarded funds ($600) for transportation and accommodation expenses to the meeting. Recipients are required to present their research at the meeting, by submitting abstracts for poster or oral presentations.
Supported by American Academy of Periodontology, Colgate Oral Pharmaceuticals, P&G Professional Oral Health, Crest + Oral-B, Dentsply Sirona, Haleon and AADOCR Group Chapters, Sections and Members.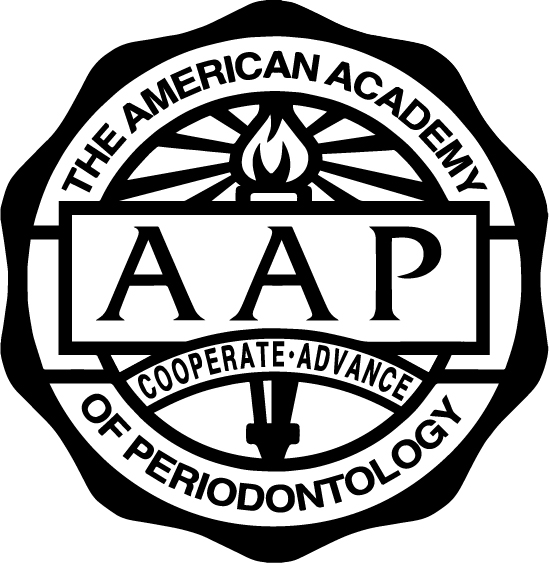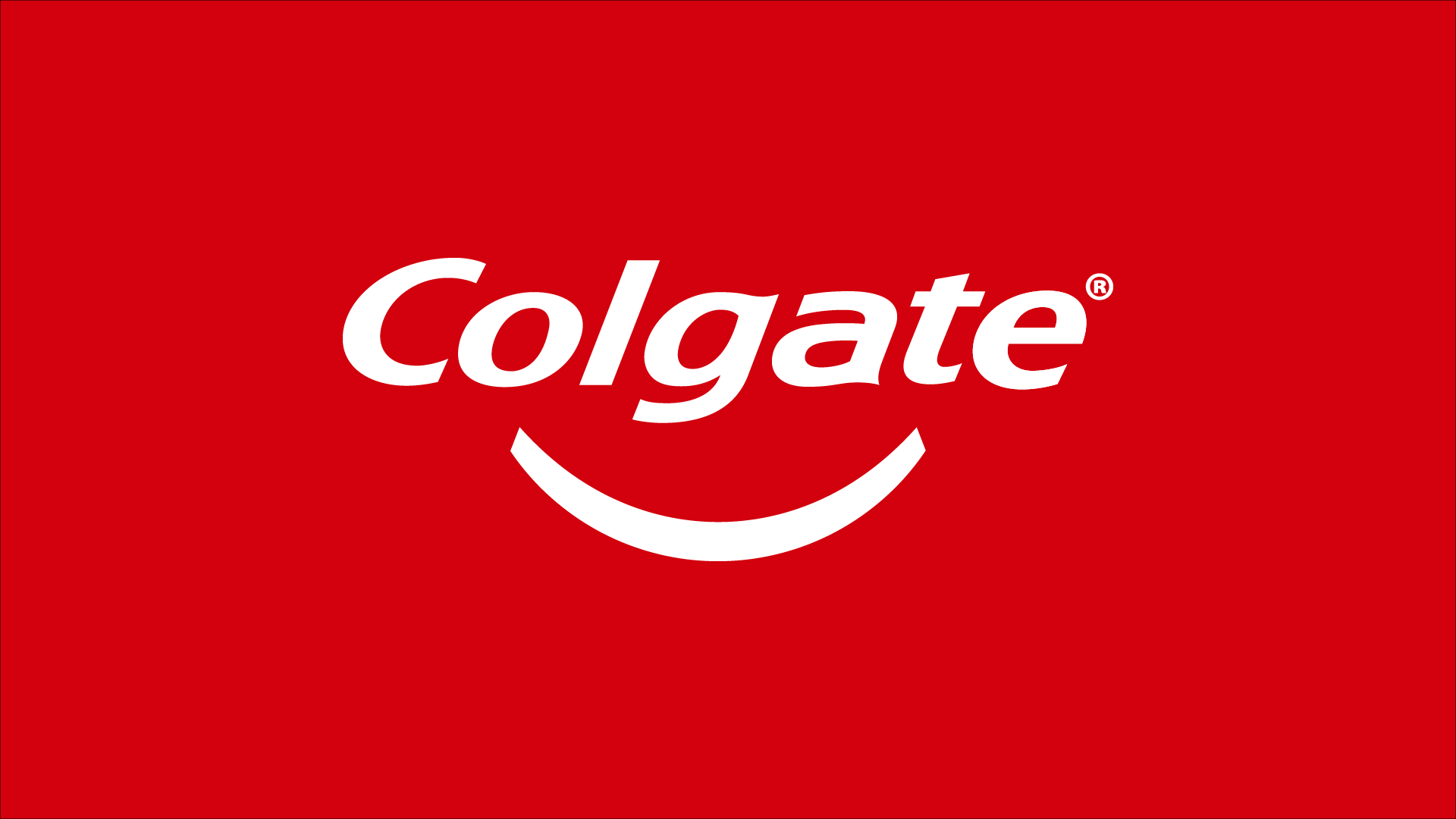 Natalie Andras, The Ohio State University, Columbus
Thao Do, University of Pennsylvania, Philadelphia
Alexandra Herzog, University of Michigan, Ann Arbor
Julie Hong, University of Pennsylvania, Philadelphia
Yanjie Huang, University of Michigan, Ann Arbor
Parandis Kazemi, University of Minnesota, Minneapolis
Tommy Lau, University of Michigan, Ann Arbor
Luke Lucido, University of California, San Francisco
Jonathan Nguyen, Oregon Health and Science University, Portland
Khanh Nguyen, Virginia Commonwealth University, Richmond
Michelle Nguyen, University of California, San Francisco
Sharzy (Shahrzad) Sadeghi, University of California, San Francisco
Erica Siismets, University of Michigan, Ann Arbor
David Sung, University of California, San Francisco
William Swanson, University of Michigan, Ann Arbor
Sydnie Taylor, Midwestern University, Downers Grove, IL
Byron Zhao, University of California, San Francisco
 
2022
Natalie Atyeo
Jonathan Banks
Bradley Brow
Kristelle Capistrano
Darnell Cuylear
Andrew Doan
Christina Gordon
Shawn Hallett
Amy Hensel
Mikki Jaramillo
Jessica Kim
Kasey Leung
Marcus Levitan
Amy Li
Kazune Pax
Casey Sheehy
Benjamin Shelling
Ben Swanson
Kenya Velez
Carrie Walton
Robert Wolf

2021
Yejin Ki
Eric Madsen
Charlotte Martin
Lea Sedghi
Natalie Atyeo
Taylor Glovsky
Alisa Lee
Jessica Cook
Marsha-Kay Hutchinson
Ramin Farhad
Gwen Hryciw
Charles Holjencin
Mary Li
Jihee Yoon
Yuanchun Zhou
 

2020
Erin Britt
Zachary Burk
Nicholas Fischer
Jacob Graca
Tyler Laurel
Andrew Magee
An Nguyen
Alexandra Herzog
Nathan Riexinger
Conor Scanlon
Michelle Scott
C. Shaffer
Dam Soh
Claire Stickler
W Benton Swanson
Gabriel Valencia
 

2019
Sarah Wong
Eric Madsen
Erica Siismets
Matt Carnley
Caroline Sawicki
Reed McKinney
Nicholas Fischer
Harleen Athwal
Annette Merkel
Laura Doherty
W Benton Swanson
Stella Park
John Smith
Casey White
 

2018
Harleen Athwal
ByongSoo Chae
Ariana dela Cruz
Megan Do
Emilie Grodman
Curtis Herzog
Sung-Kyung Kim
Jaden Lee
Cheyeon Lee
Ju Hyung Moon
Cuong Nguyen
Alexandra Herzog
Luke Revelt
Luke Revelt
Caroline Sawicki
Titus Son
Matthew Yeung
 

2017
William Thayer
Jaden Lee
Bright Chang
Gabriella Szewczyk
Megan Utter
Neil Thomas
Zachary Conley
Sara Holden
Christopher Donnelly
Susan Park
Kelly Ren
Olivia Nguyen
Ritika Bansal
Michael Cruciger
Corinna Ma
Joy Kirkpatrick
Edith Lin
Shannyn Little
 

2016
Taylor Postler
Robert Chacon
Marybeth Francis
Michael Ha
Danny Hadaya
Bronwyn Hagan
Joy Kirkpatrick
Angelica Lagunas
Joe Nguyen
Alexandra Rogers
Genevieve Romanowicz
Caroline Sawicki
Sydney Sherman
Daniel Ta
Beinan Zhao
Min Zhu
 

2015
Irene Ching
Karen Chong
Christopher Donnelly
Joshua Evans
Xiaoxiao Hong
Suzette Laing
Jason Mah
Tarek Metwally
Joe Nguyen
Audrey Rakian
Emilie Rosset
Jamila Taylor
Nina Tran
Connie Wang
Drake Williams
Janet Zalucha
Lorenza Donnelly
Rubie Rakian
Jonathan Ang
Yun Yi Chen
 

2014
Lior Aljadeff
Moham Ansari
Sarah Baxter
Cassandra Campbell
Stephanie Chan
David Garfinkel
Bethany Herbert
Yolanda Ho
Thien-Y Hoang
Lauren Kaplan
Maryia Kvashenka
Kelly Lipp
Jia Liu
Minerva Loi
Thomas Lucas
Joe Nguyen
Jennifer Oakley
Rubie Rakian
Casey Ritchhart
Jacob Williams
Nicholas Yesbeck
 

2013
Greg Asatrian
Deborah Chau
Ann Decker
Steven Farnsworth
Angela Gullard
Erik Harriman
Janice Hwang
Danny Kalash
Ningkun Li
Thomas Lucas
Marc Manos
Matthew Mason
Nina Prabhakaran
Rubie Rakian
Jae Shin
Alexander Sonesson
Austin Starr
Saalini Velamakanni
Tim Wen
Petros Yoon
 

2012
Samantha Aguinaldo-Wetterholm
Joy Chang
Jeffrey Goetz
Jolie Goodman
Kelley Gyllenhaal
Angela Gullard
Molly Hague
Shaina Holman
Tiffany Hsu
Lauren McKay
Natalie La Rochelle
Yina Li
Zubad Newaz
Sean O'Brien
Ligia Padilla
Eric Smith
Ralph Thomas
Kathryn Tseng
Chelsea Wong
 

2011
Stacey Moon
Ramina Sarmicanic
Shaina Holman
Robert Vander Broek
Blake Warner
Tian Zhu
Denise Gates
Michael Morris
Kulginder Sran
Andrew Holpuch
Heather Hendricks
Justin Kolasa
Kanika Sharma
Cara Kessler
William Hackett
Sean Ghassem-Zadeh
Janet Zalucha
Abraham Tang
Kristin Evans
 

2010
Angela Gullard
Harrison Mackler
Jae Shin
Lindsay Harbron
Daniel Clark
Nathan Schoenly
Dmitry Vodopyanov
Bob Range
Jeanette Wingate
Jane Shin
Marcus Randall
Clark Brinton
Hans Hsu
Iraj Kasimi
Adam Reynolds
Brian Sharon
Laney Mai
John Bonds
Robert Vander Broek
Alex Vo
Ida Khobahy
Shaina Holman
 

2009
Mary Beth Wilson
Angela Gullard
KeunHee Chrissy Park
Ejvis Lamani
Kyle Thames
David Walker
Ki Wan Kim
Anne Ziegler
Phil Han
Steve George
Aaron Stump
Megan Miller
Albert Yamoah
Crystal Rosser
Whitney Mostafiz
Jennifer Fountain
Nathaniel Lawson
Vicky Chen
 

2008
Hyrum Cannon
Piya Trehan
Chi Viet
Ejvis Lamani
Robert Reti
Stephen Sadler
Archana Rajan
Luciana Kano-Wilson
Isaac Zeckel
William Love
David Walker
Aaron Rose
Alexandra de Millo Terrazzani
Remi Nair
Sheeva Azimi
 

2007
Mahnaz Bahadori
Jessica Boehrs
Brandon Burke
Adam Chorak
Sanaz Ekhlassi
Allison Hallin
Kyle Jones
Jeffrey Kim
Mark King
Colin Kong
Ejvis Lamani
Xuewei Li
Jamie Luria
Sumir Mathur
Melissa Roden
You-Chen Tao
Joseph Tesene
Chi Viet
Maggie Wang
 

2006
Gregory Eller
Stacy Baker
Craig Elgin
Abra Essad
Winna Gorham
Jessica Ibarra
Andrea Keith
Thien-Thao Le
Jamie Luria
Katie Miettunen
Johnson Miin
Tanya Preston
Jared Rasmussen
Renee Soroka
Justin Wright
 

2005
Aisha Akpabio
Jeremy Bateman
Lucas Boe
John Delplanche
Erin Bumann
Jared Frisbie
Nataliya Inozemtseva
Richard Koh
Andy Lee
Matthew Madsen
Jonathan Mitchell
Amanda Ngan
Tan Nguyen
Keyna Peterson
John Thomas
Viviene Valdez
Andrew Wappett
 

2004
Will Allen
Loan Dao
Jonathan DeJong
Jason Gladwell
Julia Javarone
Imani Lewis
Karen Likar
Amal Rastogi
Jason Rice
Anne Nguyen
Lidia Simeonova
Nathan Spencer
Carlos Stringer-Smith
Nathan Tanner
Elizabeth Van Tubergen
Bradley Wurth
Jessica Chen
Brody Hart
Paul LeTellier
 

2003
Brent Accurso
Miranda Attia
Cindy Chen
Janelle Eckdhal
Michael Franzman
Curtis Godfrey
Jin Kim
Emily Le
Victoria Leonhart
Scott Leune
Anne Lin
Matt Pinsky
Joseph Rawlins
Swati Shah
Maura Slack
Angela Tran
Casey Turner
Philip Vahab
Jeffrey Wessel
Matthew Artley
Rishita Saraiya
 

2002
Michael Allen
Christopher Arena
Christopher Bayer
Thomas Bouwens
Patty Boyd
Casey Campbell
Michael Franzman
Amar Katranji
David Kim
Cara Knight
Scott Leune
Matthew Milnes
David Morgan
Daniel Norris
Katherine Olson
John Kyle Sparkman
Alan Tang
Marjorie Tsutsui
Aaron Unterbrink
Robert Williamson
David Wunder
Azadeh Yavari
 

2001
Matthew Abraham
Armin Abron
Jared Furgeson
Benjaimin Gilbert
Jason Glick
Ryan Green
Kenneth Hsieh
Amy Jackson
Jeong Kim
Saju Mathew
Hong Ni
Daniel Norris
Daniel Petrisor
Jose Luis Ramirez
Matthew Rand
Nicole Scheffler
James Sierra
Matthew Slaven
Scott Thompson
Vince To
Christopher Van Kesteren
Halley White
Azadeh Yavari
Jeffrey Zieziula
 

1999
Yuval Azulay
Daniel Bills
David Brock
Melissa Brown
Christopher Daniel
Christine DeLeon
Chris Freeman
Chang Han
George Hatzigiannis
Scott Hoyer
Bhupinder Khanuja
Janet Lee
Sandra Menezes-Shrimankar
Alexei Mizin
Aliasgar Mogri
Noel Moser
Wendy O'Haver
Sonal Patel
Jennifer Peitzke
Anthony Rega
Cynthia Sclater
Meredith Scott
Andrew Young
Julie Young
 

1998
Ronald Achong
Shadow Asgari
Moris Aynechi
Gerald Cammack, II
Puravi Dixit
Brian Dorfman
Nan Hatch
Scott Hoyer
Tuyet Huynh
Hitesh Kapadia
Bhupinder Khanuja
David Koehn
Vance LeCrone
Andrew McKenzie
Chad Meyer
Jon Oefinger
Christina Patrianakos
Jennifer Peitzke
Darren Ravassipour
Todd Remmers
Melanie Robinson
Bina Smith
Jason Sperati
Scott Stratemann
Rick Tsay
Chu-Chi Wang
 

1997
Rebecca Ainge
Jose Alvarez
Alexios Apazidis
Kevin Burke
Brian Buurma
Matthew Dudziak
Mark Fiss
Greg Frei
Amalia Griego
George Holling
Todd Hughes
Cristin Kearns
Thuan Le
Douglas Leonardson
Gena Little
Daniel Ma
Daniel Nguyen
Vicky Ottmers
Susanne Parkhurst Jackson
Shelli Peters
Jaleh Pourhamidi
Meredith Quimby
Andrew Rosen
Trent Westernoff
 

1996
Yossi Bar-Zion
Eric Bess
Thomas Bozeman
Joseph Brogan
Stephen Chan
Christina Chang
Kanwal Chawla
Constant Crohin
Steven Davenport
Andrea Denson
Eric D'Hondt
Kurt Dick
Chunni Duan
Geoff Englehardt
Dena Fischer
Timothy Frandsen
Jasmine Gorton
Ryan Haldeman
Mariann Hiroshige
Stephen Holmes
Christopher Hoppe
Mark Kozacko
Steve Krakora
Jeffrey Loftus
James Mazock
Kevin Pickett
Darrel Sherman
John Shillingburg
Ketan Sukkawala
John Wallace
 

1995
Ann Baugh
Glenn Dean
Brett Denhart
Daniel Edwards
Dena Fisher
Rick Heard
Christopher Hoppe
Christopher Kazor
Mark Kozacko
Cherie Kozelsky
George Mandelaris
Karekine Matossian
Mary Maze
Kelly McClintock
Salvador Nares
Thiang Nguyen
Jill Peterson
Ketan Sukkawala
Gina Talarico
Bryan Tallent
Stephanie Toms
Angle Torio
David Wells
David Wilson
Jeffrey Young
 

1994
Jason Anderson
Richard Becker
Thomas Brady
Michael Chan
Shi Cheng
Larry Cunningham
Maria de Rosas
Maria Dourmas
Frank Feuille
Paul Gates
Steven Hall
Richard Hansard
James Henderson IV
Duc Ho
Kevin Huff
Maria Magness
Nader Moavenian
Khashayar Neshat
Steven Sampson
Marc Siegel
Scott Urban
David Waack
Alizia Westfall
LeeAnn Whelan
Michelle Wittler
 

1993
David Basi
Todd Beck
Jana Calhoun
Rodney Cook
Elisa Giba
Kevin Haddle
James Homon
Eric Howard
Elizabeth Joseph
Jana Keenum
Mary Kennedy
Og Lim
Christian Meyer
Marco Oshiro
Maureen Pezzementi
J. Quintero
Paul Renke
Angela Santavicca
Roxanne Serkaian
Richard Simcox
Lana Stoll
John Walton
Valerie Wilson
 

1992
Ronald Miller
Kiumara Movassaghi
Marianela Olivares
Michelle Pelc
Bradley Piotrowski
Deborah Royse
Randy Speights
Rand;y Speights
Andrew Trosien
Robert Weber
Sara Adams
Dennis Abbott
Vincent Alvarez
Karl Boltie
Ewa Byczek
Ron Caloss
Steven Davis
Mark Engelstad
Laura Fogle
Jacqueline Fratto
Jason Golnick
Christian Kanar
Beth Kienle
Steven Kim
Yvonne Kwong
Rita McGrogan
 

1991
Kevin Asher
Maged Ayad
Missy Baker
Beth Blackwell
Michael Bobo
Karl Boltie
John Calland
Ron Caloss
Cindy Cootauco
Mohammad Ghiabi
Andrew Hartwig
Jennifer Hill
Katrina Huizing
Micah Jeppesen
Michael Kelliher
Yvonne Kwong
Michael Lynch
Robert Machen
Laura Marshall
Carmen Martinez
Jim McAnally
Rodney Parsell
Carina Lynn Schwartz-Dabney
Yeongsuk Sim
Robert Weber
David Wolf
 

1989
Gregory Adams
Dawn Auyeung
Tar Aw
Peter Conmy
Fidel Del Toro
James Douthitt
Robert Englehardt
Timothy Gardner
William Giannobile
Scott Hanson
Christine Haskin
Brett Hill
Andrew Kohl
Andrew Lidral
Nita Lippman
Jan Marchman
R. McCaghren
D. McCracken
Kimberly Meng
Christine Michaels
Mark Plant
Charles Ryan
Makoto Saigusa
Daniel Sampson
Galen Schneider
Scott Smith
 

1988
David Anderson
Andrew Bluhm
Alan Chun
Richard Clardy
Paul Clark
Fidel Del Toro
William Grieve
Mary Hanlon
Christine Haskin
Linda Kajisa
Andrew Kohl
Randy Lee
Gerald Lipshutz
Lori Little
Paul Lynch
John Maggio
Michael Maloney
Anton Milo
Elizabeth Mullen
Donna Palmisano
Adam Parsons
Carol Smith
Kevin Sorge
Lillian Viera
 

1987
Daniel Burstein
George Knight
Kyle McCrea
John Moon
Jacob Elisha
Scott Palmer
Grace Vorsteg
Steven Andreaus
Calogero Dolce
Elizabeth Doerwaldt
Robert Burstein
Duane Cole
Michael Margolis
Steven Cieslak
Robert Richter
Brian Cohen
Brian Crock
Jeffrey Logan
Michael Richter
Ronald Risinger
Steven Hill
William Grieve
 

1986
Robin Ardoin
Mark Chunn
Calogero Dolce
George Knight
George Cockey
Pamela Erickson
Myles Hokama
Leo Kupp
Michael Margolis
Keith Progebin
Teresita Hernandez
Steven Cieslak
Charles Adamo
David Lloyd
Claudia Masouredis
Barry Keogh
Donald Depew
Gregory Iaderosa
Venkateswarlu Veerisetty
 

1985
Hal Solomon
Pamela Erickson
Howard Cornwall
Steven Cieslak
Craig Nixon
Mark Chunn
Calogero Dolce
John Neary
Stephen Bresnick
Jeffrey Treese
David Rudolph
Kevin Beitchman
Janet Pappas
Carolyn Melita
Shawn Green
John Moffett
Todd Morikawa
 

1984
Jill Bedrick
Aaron Bernstein
G. Chalian
Mark Fontenot
Jonathan Garlick
Leo Kupp
Katherine Merrill
Helmut Richardt
Richard Schell
Marcia Sydney
Nancy Ung
Jeffrey Treese
Richard Waters
William Watson
Timothy Wheeler
 

1983
J. Dean
T. Blieden
Mark Wohlford
Jane McCutcheon
M. Rogers
P. Avolese
E. Buksa
D. Farr
D. Mandalinich
Virginia Gavris
A. Bryan
Terri Binder
R. Hathaway
 

1982
Gregg Gilbert
Ken Hargreaves
Mitchell Quintner
David Richards
Wayne Colin
John Svendsen
 

1981
Raul Garcia
Jeffrey Huston
Rodney Robinson
Bonnie Bower
 

 

 

 

 

 

 
Questions about this award?

Beatrice Nguyen
Awards, Fellowships and Grants Coordinator
Email me