The American Association for Dental, Oral & Craniofacial Research is inviting applications from investigators for a sponsored award in clinical research in periodontology. The fellowship is in memory of William B. Clark, the late Professor of Oral Biology and Director of the Periodontal Research Center at the University of Florida.
Key Dates
Applications Open:
Jul 11, 2022
Applications Closed:
Oct 17, 2022
Eligibility
Applicants must have completed their first professional degree
The applicant should be appointed at an accredited dental school or academic research center in the United States
Applicants must be US citizens or permanent residents of the US
Must be a member of the AADOCR.
Supported by:

2022 Recipient
Georgios Kotsakis
University of Texas Health Science Center at San Antonio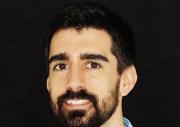 Questions about this award?

Beatrice Nguyen
Awards, Fellowships and Grants Coordinator
Email me