You're invited
Join over 3,000 oral health researchers from around the world to showcase your innovations, products and services as AADOCR celebrates its 52nd Annual Meeting in conjunction with the 47th Annual Meeting of the CADR,
March 15-18, 2023 in Portland, OR.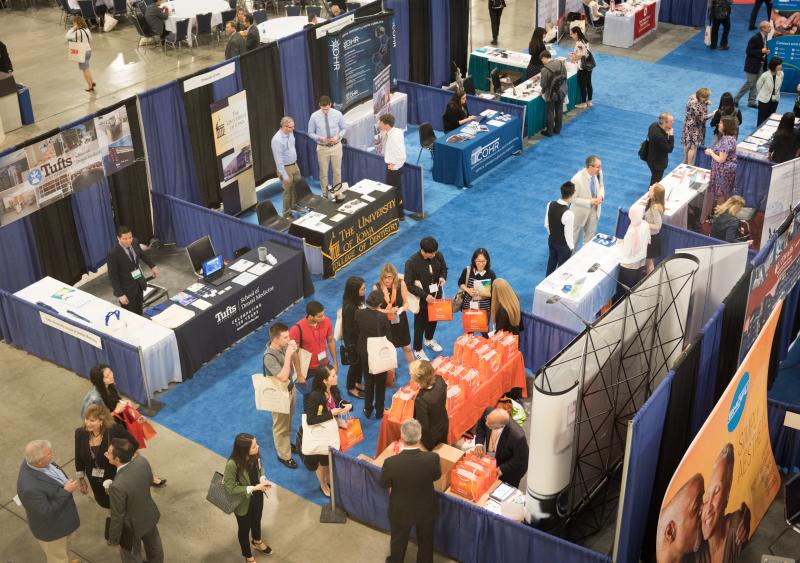 Why exhibit?
For over 50 years our attendees view this premier event as the leading source of cutting-edge research, innovations in clinical care and state-of-the-art technology.
The Exhibition Hall provides an exceptional opportunity to display your company's technology to key opinion leaders and recommenders from around the world. Showcase your impact and influence on the industry through hands-on demonstrations for key thought leaders, researchers in the field, potential employees and future researchers.
Exhibit dates and times
Thursday, March 16 - 9 a.m. - 5 p.m. PT
Friday, March 17 - 9 a.m. - 5 p.m. PT
*Exhibition dates and hours are subject to change.
Two coffee breaks will be hosted in the exhibit hall within
the Networking Center each day.
Ready to exhibit?
Space is limited – book now!
Complete your application and submit before January 21, 2023
Sponsorship Opportunities
We have a number of sponsorship opportunities available that deliver many opportunities to further promote your products and services
Sponsorship Information
For questions on exhibit space or sponsorships

Jennifer Soucy
Meetings and Exhibits Coordinator
Email me